The coastal regions are those with the lowest family income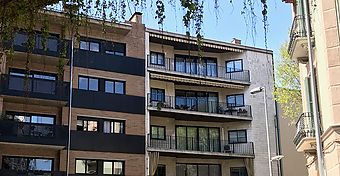 09/04/2019
The Alto and the Lower Empordà are among the group of six Catalan regions that have an income level below 80% of the average · La Cerdanya is the region of Catalonia where income per capita has increased the most.
As for the municipalities, the Idescat takes into account the localities with more than 5,000 inhabitants and the capitals of counties. In this case, Lloret de Mar, with 10,900 euros, is the Girona town with the lowest income per inhabitant, followed by Castelló d'Empúries (11.1000) and Salt (11,500). The three are in the group of ten Catalan municipalities that have incomes lower than 70% of the Catalan average. In this sense, the fact that, except Salt, the rest of the localities that are in the "tail" of the per capita income also belong to the coast, such as Roses (11,900 euros), the Scale (12,000 euros), stands out. Castillo de Aro (12,100 euros), Palamós (12,200 euros) and Palafrugell (12,200 euros).
In contrast, the city of Girona, with 17,000 euros, leads the ranking, followed by Ripoll (16,100 euros) and Olot (15,900 euros) and Banyoles (15,800 euros).