Association of Girona-Costa Brava
A little history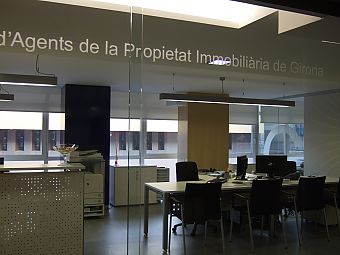 API Association of Girona was founded on June 22, 1951 was elected President Mr. Vicente Canovas Delclós of Girona, who was president until the end of 1973.
From 1974-1977 the president boasted Mr. Juan Paulí Costa. During his presidency the current headquarters in C / Eiximenis, 18 of the city of Girona was purchased.
In the year 1978-1979 was president Mr. Narciso Codina Surós, also of Girona.
In 1980 the presidency went to Mr. Josep M. Plana Pascual de Girona, until June 1986, when he submitted his resignation. From June 1986 to December 1986 he was president Josep Lumbreras Mercader of Palamos to date was the vice president.
In the elections of December 1986 he was elected chairman Mr. Lluís Torrent Suñé of Torroella. He stepped down after three terms of four years, in 1998.
From that year until April 30, 2003 he was president Mr. Jordi Pardo Gracia of Sant Feliu de Guixols. Mr. Pardo was already part of the Governing Board. Due to his untimely death at the age of 47, new elections were called.
This time was the first woman sworn in as president, Ms. Marta Madrenas Mir of Girona, who held the post of vice president.
From 2010 until Desember 12, 2017 he was president is Mr. Ramon Corominas Llach of Girona.
Today the president is Mr. Joan Company Agustí.
Currently, among members of the Association In Exercise and Out of Exercise and associates, the College provides services to 788 professionals. (Last reviewed 03/11/2021)
Presentation
Presentation
The Association of Real Estate Property Agents Girona is a public corporation with its own legal personality and full legal capacity for the fulfillment of its purposes. The Association is governed by the principles of independence and participatory ...
Organization chart
Council Director
Presidente: Joan Company Agustí Secretaria: Fanny Puig Yanes Tesorero: David Saura Garrote Vocal: Francesco Aloisi Vicenç Armangué ...
Statutes
Statutes

Resolution
JUS/784/2010 of 12 March, which, having previously tested the adequacy of the law, are part of the regisitro of Professional Associations of the Catalan Statute of the College of Real Estate Property Agents Girona.
Code of Ethics
Code of Ethics
Member Estate Agents shall act with discretion and shall at all times observe professional confidentiality. Members shall endeavour to ensure that they receive in-service training and efficient information about the market, especially about those ...
Quality policy
Quality policy
The Governing Board of the Association expresses its commitment to quality and operation activities of the Association based on ISO 9001:2015 and other legal regulations; so established, it declares and assumes the following ...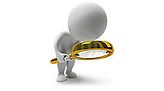 Transparency
Law 19/2013, of December 9, Transparency, Access to Public Information and Good Governance, aims to expand and strengthen transparency in public, regular activity and guarantee the right of access to information relating to that activity and ...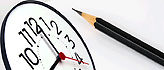 Open to public
Open to public
We are at your disposal All year: From 16 September to 30 June Monday to Thrusday From 9.00 am to 6.00 pm. Friday From 9.00 am to 2.00 pm. Summer: From July 1 to September 15 From 8.00 am to 3.00 pm. Legal advice service From 16 ...
Visit the Association
Visit the Assotiation
As we agreed unanimously on the day of the ordinary general assembly of collegiate March 2008, the College began, improvement works and remodeling their overall college. The work had the objective to improve and adapt our facilities to the ...
We are part of
We are part of
Annual report
Annual report 2020
Another year we are pleased to present the Annual Report for the previous year. We invite you to take a tour of the annual report detailing the activities carried out during 2019. We also want to take this opportunity to recognize the ...
Real Estate Conferences
Real Estate Conferences
In compliance with article 28 of the Statutes, annually during the month of March, the API Association of Girona holds the Ordinary General Assembly of associates and the Real Estate Conference.
API requirements for registration
Partnership requirements
For incorporation into the Association of Real Estate Property Agents Girona is necessary to prove the following conditions: Be of age and not be legally disabled.Hold a graduate degree, degree, graduate, engineer, architect, engineer or ...
AIC Association
Association of Real Estate Agents of Catalonia
The new entity provides to the professionals the compliance of all requirements of the new Register of Real State Agents of Catalonia On date 23rd of July of 2010 was create the Association of Real State Agents of Catalonia (AIC), entity that ...